The coronavirus pandemic is something unlike anything we've ever seen. There's no mistaking it this is a once in a generation type of event, that will change the way we live forever.
But you can use it for your benefit.
Over the course of the last few weeks much of the world went from social media memes about an unknown virus to checking on family members and enduring a lockdown.
It isn't something a hyper-connected generation could have ever predicted to endure. Well unless you're Bill Gates of course.
The nature of globalisation and mass media is such that information and actions spread from Wall Street in New York to a remote island in the pacific in a matter of minutes – panic and overreaction have become a staple in our society.
This leads to unexpected and unexplainable human actions such as the global depletion of toilet paper in supermarkets and hoarding of goods.
Anxiety, depression, sleeplessness – have seen a steep rise around the world the emotional effects caused by uncertainty and panic which can affect us all, based on the fear of the unknown as the death counts worldwide continue to rise.
More resources on staying calm and improvising:
Here are 7 things you can do to stay calm in an uncertain world
Stay off social media
Summary:
Good: Social media in moderation
Not good: Endless scrolling social media feeds and news articles: bad for anxiety, depression and overall mental state
The main source of news content these days, social media is hard to avoid. The effects of social media on our mental health has been under scrutiny for a number of years and this time will likely cause many of us to feel the need to use it even more.
As we become isolated social media can have its benefits.
On the one hand, social media provides us with that social connection we wouldn't have been able to maintain a mere 15 years ago. If anything positive can be taken from the rapid growth of social media platforms over the past decade, it has allowed us to be more connected over longer distances.
Social isolation from those nearest to us makes social media almost a necessity. It can be more convenient that a phone number and more interactive than a text, in moderation this is fine.
But the effects of social media on our mental health have been something psychologists and healthcare practitioners have been observing closely for a number of years now.
On top of that there's enough evidence to show how social media can disrupt your sleep – at a time where you're going to be trapped inside, sleep is the last thing you want to not be able to do.
Practice mindfulness (meditation)
Summary: Don't dwell on your thoughts. Let them pass.
"What if I get the virus?!" "what if I have it and infect others without knowing?"
Never felt the need or just not understood the power of meditation? Well now, there might not be a better time to learn about it, and why it has so many advocates and has stood the test of time.
One of the key takeaways of mediation is to stay mindful. Mindfulness forms a cornerstone of the practice of meditation it teaches you something very important:
Your thoughts are just opinions you have of the world around you, and yourself. Obsessive thoughts and overthinking – they are fleeting and they will pass. Meditation teaches you not to tie your thoughts into your view of yourself as that is a prime cause of anxiety and isolation.
Use this time to understand yourself and you will come out of this period of forced isolation much more in tune with the world around you and a much more positive outlook going forward.
Follow the advice
While this is an easy one, you would be surprised how many people fail to simply do the simplest things possible – following the advice of the authorities.
Whatever part of the world you're in, as of April 2020, every government would have listed the current rules to follow in dealing with the coronavirus pandemic. The advice is usually very simple – stay inside, as much as possible.
Knowing you're doing the most to help the people around you, the health services under strain while avoiding contact will do a lot for your mental state, and you can be assured that by staying put you are in the safest place you can be.
Experiencing symptoms? Self-isolate for a week or 2. Read books watch some Netflix, get a lot of rest. Rinse and repeat.
Learn to accept what you can and cannot control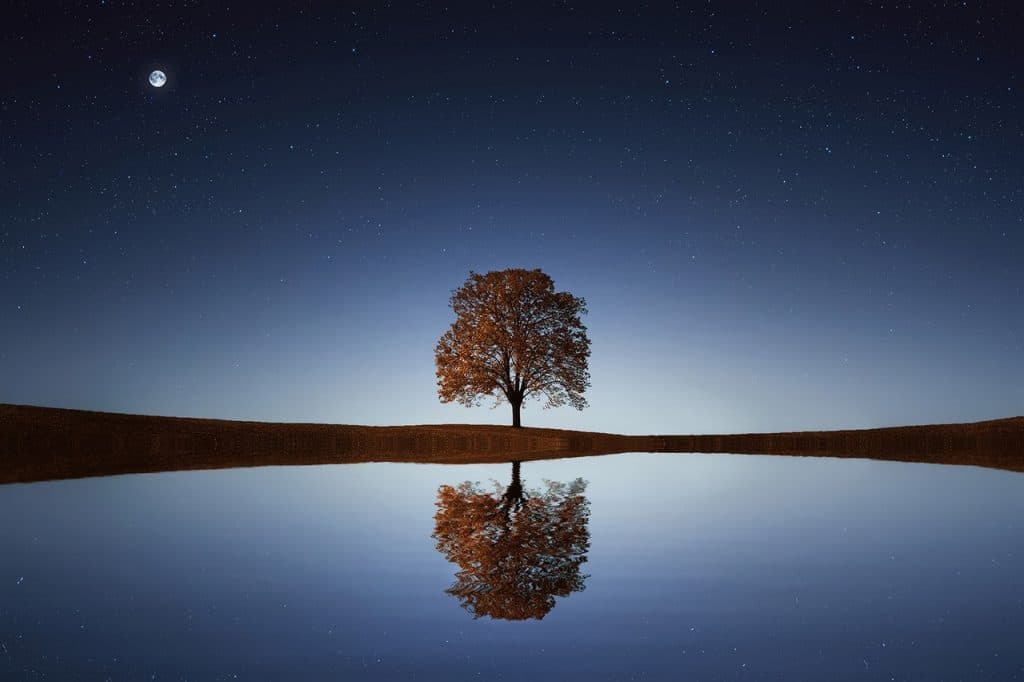 This ties in in with the previous step regarding mindfulness and meditation, but is more specific in a way. This is one of the most important things to learn in life, and everyone should learn to apply this long after we see the back of this pandemic.
We cannot control everything. The number of things we can individually control is tiny in comparison to the things we have to endure. But that is what makes us strong.
If this period of isolation teaches you anything, it should teach you how much is out of our hands and how to learn to deal with that fact.
Manage your worry
Mindfulness practitioners have listed many useful resources online used to manage worry and panic to take with you going forward, simple solutions for supposedly difficult problems.
Set aside 20 minutes a week (or per day, if you can commit to it)
Write down your fears on a piece of paper
This tells your mind you've acknowledged your current set of fears and not simply ignored them. Then get on with more important things.
Sleep for longer than you're used to
Your Sleep Cycle Is Killing You
It's important to say however, as always quality over quantity, when it comes to sleep.
When will you ever find an opportunity to sleep such as this one? Quite possibly, never. While it is a distressing time for most, take the above points in one:
Understand you cannot control the situation
Take the advice and retreat to your home
Keep your mind busy, reading or home working
Then sleep – rest and recovery can go a long way.
We often take a good night's sleep for granted and in the "always on" 24-hour generation we no longer recognise the value of 8 hours sleep. Now could be the time to try out different sleeping aids, experiment with different sleeping hours and find what works for you and your body.
Avoid staying up dwelling on the situation when you don't have to. Now is the perfect time to reflect, rest and recover. A good time to stop and think about how we live and how we can improve the world around us that we often take for granted.
Take a socially distanced walk
Take a walk, get some fresh air but follow the guidelines. We are human at the end of the day, not machines, life is for living and life happens outside. A short walk, once a day or every few days if it has to be, will clear your head and reset the clock of isolation.