Acupressure Mat
A Massage Without The Masseuse
"As someone with chronic headaches and - lately - am in constant pain. I started using this and felt genuine improvement. Plan to keep using for a while!"
"Had just about tried everything to help with my back. I love mine I've had sciatica, and after half hour on this it's just so much better."
"It definitely takes some getting used to! But it can be such a fun experience! it works well under your feet and when working sitting for long hours"
Based on ancient Indian relaxation tools, an acupressure mat, aptly named "Bed of Nails", is not a new piece of equipment. As long as we've walked the earth, poor sleeping positions have affected our recovery, and created a need for muscle strengthening and deep tissue relaxation.
Acupuncture without needles
There's no need to fear. The Acupressure Mat converts the more advanced practice of acupuncture into one for all, safely, in the comfort of your own home. Each mat comes with slightly elevated "lotus" spikes at a depth that provides a novel and refreshing experience unlike anything you can get at home.
The Acupressure Mat Experience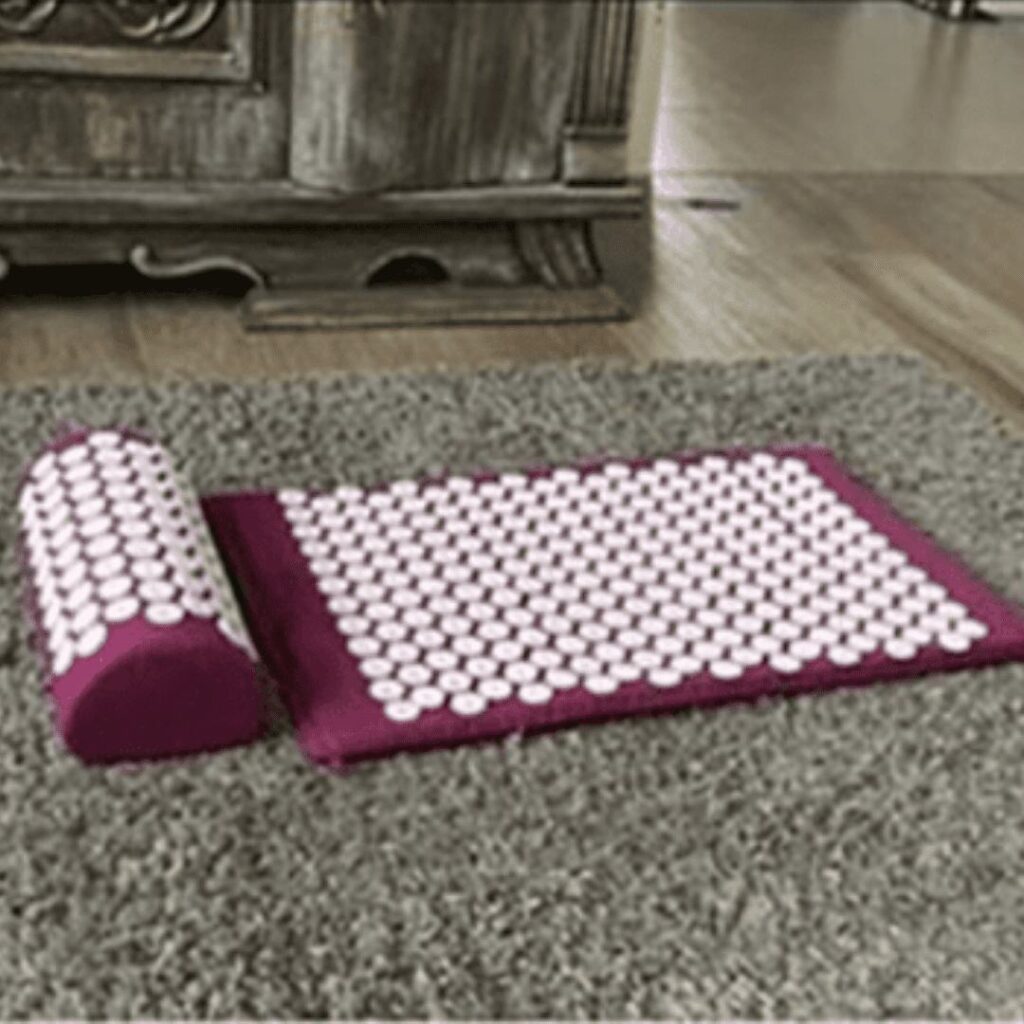 Place your acupressure mat on a chair, on a mattress or on the floor for standing or laying down - for use all over the house.
Each plate has over 20 evenly placed pressure-points to provide the perfect balance of pain and pleasure and ultimately reward.
The Acupressure Set comes with Pillow and and Travelbag so you can take it anywhere - good for long-haul flights!
Order your acupressure mat today and feel "the Storm before the Calm" !